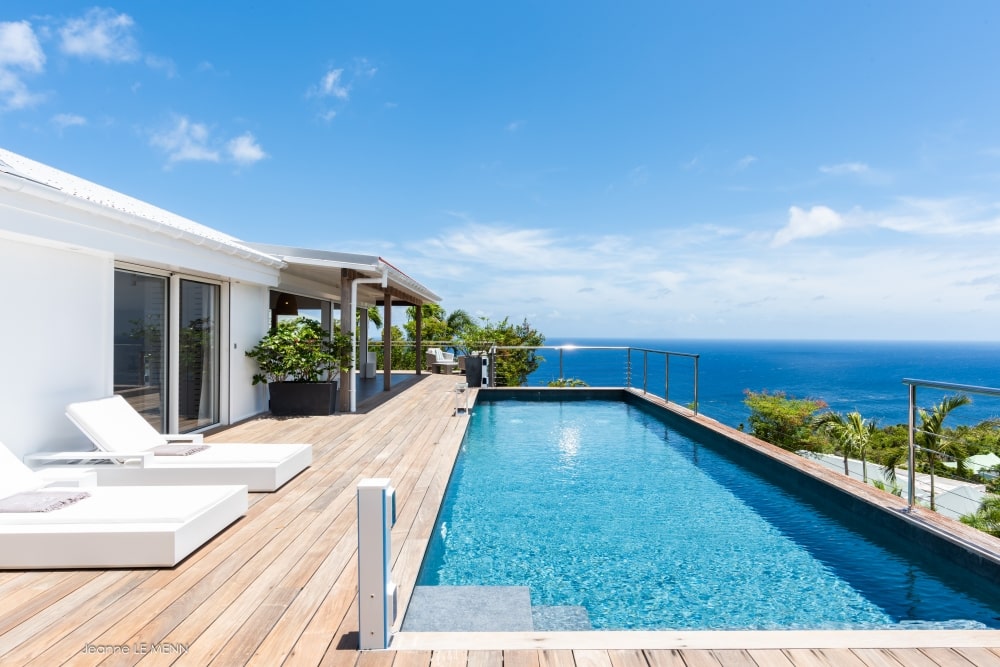 Villa Avalon
Gouverneur
In mythology, Avalon figures prominently as the fruit-tree-filled island on which King Arthur's sword Excalibur was forged. In the same way villa Avalon is a majestic place to call your home during a vacation on the island of St. Barth.
The luxury rental property is a contemporary four-bedroom villa located in Gouverneur, just a few minutes' drive from the beach and shopping. The location combines the best of both worlds, being quiet enough for a low-key vacation of reading and relaxing, but also central and convenient enough for a holiday of exploring the island and enjoying the nightlife.
Villa Avalon is comfortable and modern, with a floor plan that is spread across two levels. There are gorgeous ocean views from two of the bedrooms, the sundeck, and the outdoor dining area. For sun worshipers, the draw of the southern sunlight over the deck beside the lap pool is undeniable.
More information about villa Avalon on SiBarth website