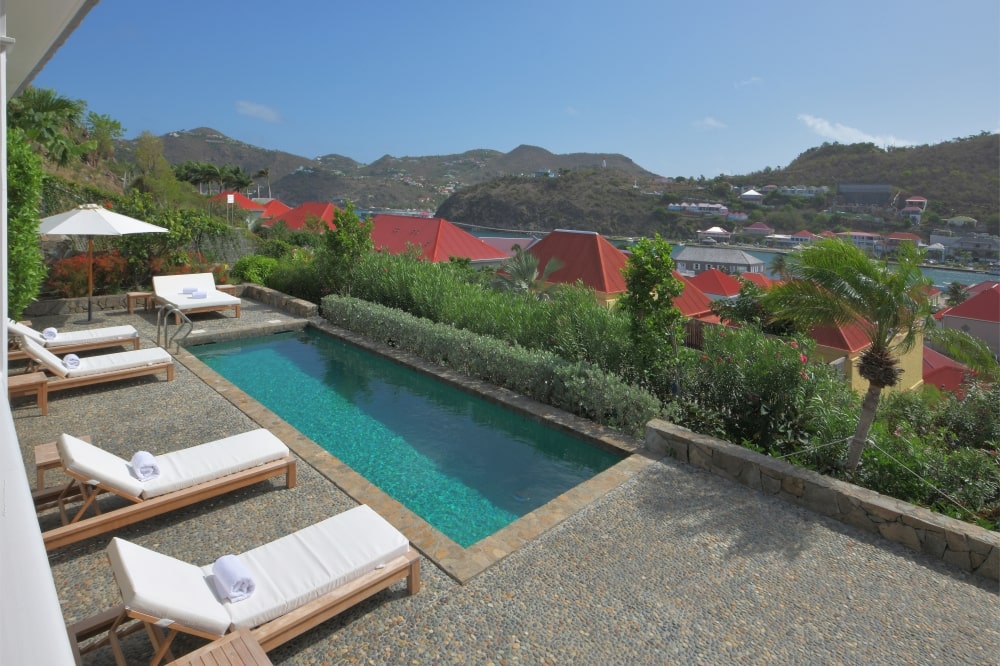 Villa Gustavia Views
Gouverneur
Villa Gustavia Views (GUV) more than delivers on the promise that is made in its name. The luxury rental property—which has recently been renovated and become available for short-term stays—transports its guests back in time to the heyday of carefree St. Barth living and chic colonial style. And of course, with its location right below the Gendarmerie, the views over Gustavia never get old—there are always yachts coming and going, and other activities to hold your attention.
The renovation of Villa Gustavia Views added some modern comforts and furnishings while keeping the charming, traditional characteristics such as the multicolored tiles and architectural volumes. It is a place to celebrate simpler times, but without sacrificing any of today's comforts.
The heart of Villa Gustavia Views is the large wraparound veranda, which allows for all-day outdoor living. There is a covered dining table and living area with a couch and chairs that is perfect for sunset cocktails. On a lower level, there is a heated swimming pools and lounge chairs that can be left in the sun or shaded by a large umbrella.
More information about villa Gustavia Views on SiBarth website