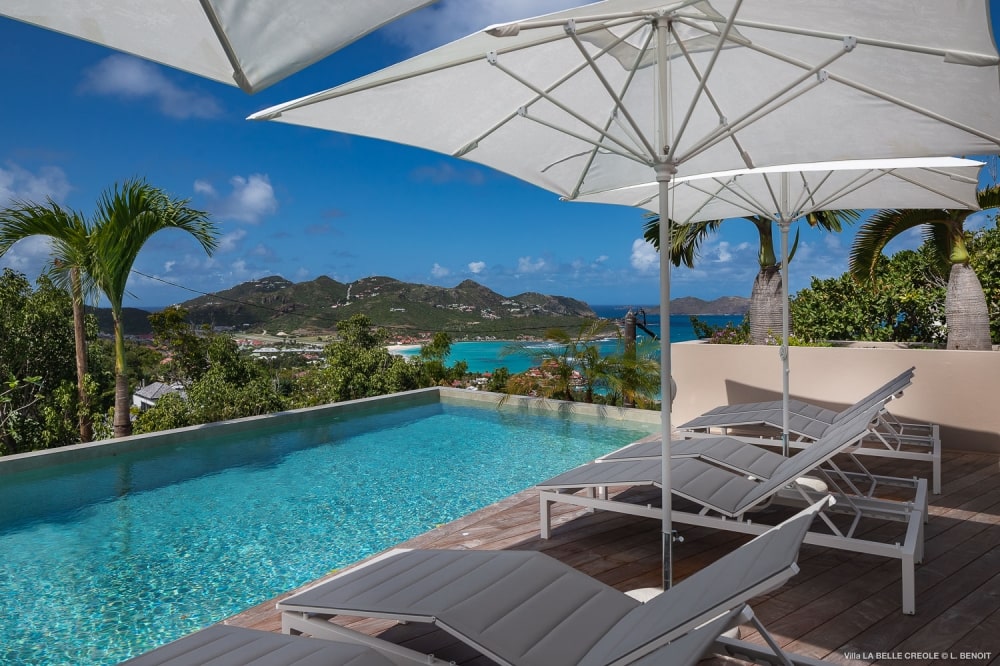 Villa La Belle Créole
St. Jean
The white wood cladding on the outside of Villa La Belle Créole (BLL) is your first hint of the charm and grace that you will find inside the luxury rental property. The newly renovated and partially rebuilt vacation home practically oozes with St. Barth–style warmth and welcome.
Indoors, Villa La Belle Créole combines soft, soothing collection of traditional West Indies furniture, decorations, and colorful fabrics with contemporary amenities that make it an easy place in which to live. All of the bedrooms are very similar in size and appointments, making the house ideal for sharing with family or friends.
The layout spans three levels. The main level contains the living area, kitchen, and one of the bedrooms, which has a king-size bed and an ensuite bathroom. This level also has the main parking area, a back patio with a barbecue corner, and a traditional Caribbean-style covered veranda in front of the living area and kitchen, which protects guests from the elements and allows them to enjoy any part of the day outdoors and to share alfresco meals.
More information about villa La Belle Créole on SiBarth website